Admit it: We all love to tear up. Or cry. Or just outright sob hysterically.
To be honest, it doesn't take much for my eyes to get misty — whether it's a budding romance, a death, an accident, an illness or just a perfect ending, I will cry. So pretty much half of the books on my bookshelves bring me to tears.
But here are the top five novels that bring out the ultimate sap in me:
5.  The Book Thief by Markus Zusak
This book is heartbreaking. The ending had me crying fully for 30 minutes, and I had to go back to work with my eyes red and puffy. Warning: If you plan on reading this, make sure you finish it when you're alone.
4.  Pride and Prejudice by Jane Austen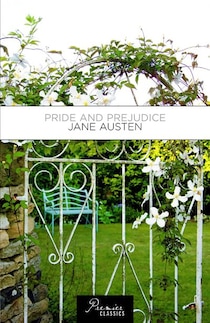 This has got to be one of my favourite novels in the world. Just being immersed into a Jane Austen or Charlotte Bronte world makes me smile, and this novel had me tearing up by the end from happiness. It's one of the sweetest love stories I've read and always leaves me yearning for a Darcy of my own.
3.  The Last Song by Nicholas Sparks
To be fair, this is the only Nicholas Sparks novel I've read, but it killed me. My friend gave it to me from his mom's collection, knowing I'd fall in love with it, and that I did. It was a terribly sad novel and was beautifully written. I won't spoil the ending, but let me just say I couldn't help but cry for a long time afterwards. I'm not a big fan of Miley Cyrus, but I didn't mind the movie version of it, either.
2.  Night by Elie Wiesel
This book was very difficult to go through. Each chapter brought on a new tragedy and it was hard to believe that this was a true story. But alas, it was. I cried a lot during it which gave me some awkward looks in class, where we were reading it. The Holocaust is one of my favourite subjects to read about, and this book was the best.
1.  Harry Potter and the Deathly Hallows by J.K. Rowling
Hands down, this novel produced the most tears. My eyes were working out hardcore from the first chapter on. And it got progressively worse as the pages continued — from Hedwig and Dobby's deaths to the demises of Snape, Lupin, Tonks, Colin Creevey, and Fred (SOB). Not to mention that after growing up with these characters, the deaths of those I loved made it even harder.
What are your top 5 tear-inducing novels?