I absolutely love today's topic brought to us by The Broke and the Bookish! As much as I'm exhausted by all the series that are inundating the book industry lately, I can't deny that there have been some very wonderful sequels that make me squeal. So here are my favourites: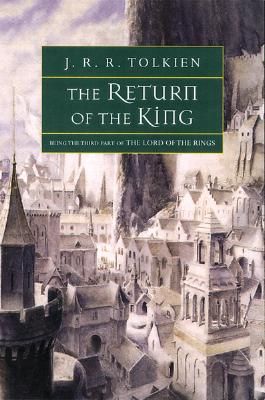 Harry Potter and the Prisoner of Azkaban by J.K. Rowling: This was such a fresh story in the series because it was the only one that had nothing to do with Voldemort. We were introduced to Sirius Black, Remus Lupin, Hogmeade, and I loved the start of the book when Harry stays in Diagon Alley.
Catching Fire by Suzanne Collins: What a heart-stopping, awe-inducing sequel. Seriously. I couldn't have asked for a better one. I fell more in love with Peeta than I thought possible. And the introduction of new characters and a new game made it all the the more wonderful. So excited for this movie!
The Lion, the Witch, and the Wardrobe by C.S. Lewis: I tried reading The Magician's Nephew and just couldn't get into it. So I skipped the first book and went straight to the second, this one, and fell hard for the characters and the plot. I've heard this is the best in the series, but I would like to read the other books one day to decide for myself.
Eclipse by Stephanie Meyer: Now, now, all you haters out there, don't hate me! I admit that while I was in high school, I was a crazy Twilight fan, up until Breaking Dawn. But of the four books, my favourite was by far the third one. You all know Jacob was my crush and I would have chosen him and his kisses over Edward's any day.
Harry Potter and the Goblet of Fire by J.K. Rowling: Another one of my favourite books in this beloved series. The concept of the Triwizard Tournament was so cool and again, I loved meeting new characters (and seeing some of them later on). Too bad the movie wasn't up to par.
The Sweet, Far Thing by Libba Bray: Sure, this was the last book in the trilogy and it made me bawl like a baby, but it was so good! And the relationship between Kartik and Gemma made me smile like a Cheshire cat. SO HAPPY. And then, just like that, SO SAD. What a killer way to end the series.
The Return of the King by J.R.R. Tolkien: Ahhh, I really don't think I give The Lord of the Rings enough credit. Sure, they weren't the easiest books to get into, but the last book was the best. I loved the love between Faramir and Eowyn, and the battles and the ending still makes me tear up. It was great to see the long story finally come to a close.
Which sequels are your favourites?