We have all done it: said we've finished a book or series that, really, we completely forgot about or just could not get through — despite how awesome everyone says it it. We all have our tastes, and sometimes no matter how popular a series may be, we may just not like it. I'm like that. I can sometimes be very picky about books (as you all know) and if I don't click with the characters, plot or setting, I could care less about the book — often resulting in me just putting the book aside "for later." The Broke and the Bookish created this meme a long time ago, and I couldn't wait to admit to you all the series I've said I've finished but really haven't!
10) The Immortals by Tamora Pierce
I was in Grade Eight when my friend started gushing about Tamora Pierce and her Immortals series. She and I often shared similar interests book-wise, so I trusted her when I borrowed the first book in the series, Wild Magic. But oh my goodness, I have never been so disinterested in a book before. I couldn't even make it past the first few chapters. I didn't want to let my friend down, so after a week or so, I told her that I had loved the book and couldn't wait to read the second one. She, of course, lent that to me as well and I faked reading it.
9) The Princess Diaries by Meg Cabot
These books were huge when I was in junior high school, and I couldn't wait to jump on the bandwagon and read them. I got through the first book no problem, but then I just stopped caring what happened to the characters. The second movie didn't follow the books at all, I had heard, so I didn't see the point of reading them. But to this day, I will still discuss the series with people as if I've read them.
8) The Wicked Years by Gregory Maguire
I love the musical that this book is based off, but I actually couldn't make it through half of the first book in the series. I think I was so caught up with school and life, that the book fell to the back burner. And by the time I picked the book back up again, I was disinterested. I hope I can get back into it again soon, because I'm tired of saying of read the books when I really haven't.
7) Hush, Hush by Becca Fitzpatrick
I loved the first book in the Hush, Hush series. It was well-written, witty and unique. But when I started reading the second book, I began questioning it and wondering why every character had to have some connection to Nora (the protagonist). It didn't have a realistic edge to it like the first one did, but I kept motoring on. When the third book came out, I tried. I really did. But I lost interest after the first chapter. The Finale is coming out next month though, so maybe I should get back into it again.
6) A Series of Unfortunate Events by Lemony Snicket
Okay, I know that this series is known world-over and has been said it's one of the finest children's series of all time, but honestly? I couldn't read it. I read the first book, and while it was okay, it just didn't captivate me the way Harry Potter did (I read both books around the same time; everyone my age started thinking it was better than Harry Potter, which was just ludicrous in my opinion). So to prove that Harry was still the best, I stopped reading this series which was gaining popularity.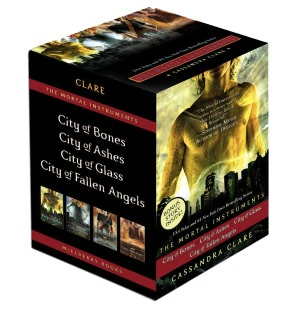 5) The Mortal Instruments by Cassandra Clare
Don't get me wrong: this is one of my favourite series ever. I read the first three books passionately, but when I thought that it was a trilogy (as Clare had stated back when she was writing the second book), I had closed that part in my heart. So when a fourth book came out, it took me longer to pick it up. I bought it ages ago, but I've yet to read it. I will, I will.
4) House of Night by P.C. Cast and Kristen Cast
This mother-daughter duo have been given praises for their House of Night series but I don't know why. It's so stereotypical and predictable. My friend two years ago raved about the first book, Marked, and told me I just had to read it. So I did. It took me forever to get through it because I was bored all the time. I told her that it wasn't my favourite and she said that the series gets better, but I've yet to believe her. Needless to say, this series is not on my to-read list…
3) Inkheart by Cornelia Funke
The plot to this trilogy is amazing: who wouldn't want to be able to jump into the pages of their book and experience many adventures? It's every book lover's dream, which is why this series appealed to me. I read the first book twice (the first time it took me quite a long time to read, admittedly) and the second book once. But then a year or so went by and when the final book finally came out, I just couldn't get into it. I still really want to find out how it ends, though, so I'll read it one day.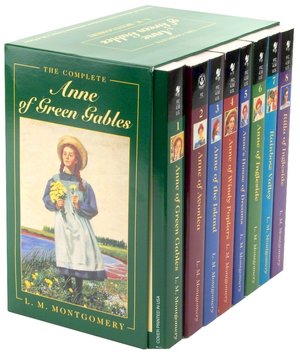 2) Anne of Green Gables by L.M. Montgomery
I am obsessed with Anne's world, as you all well know. But if I'm going to be honest here, I should probably say that I haven't read any of the books past the first one. For someone who loves Anne, it's a terrible thing to say, I know. I will get to the series one day when I have more time, because I want to be able to give it the attention it deserves.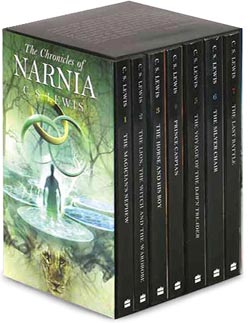 1) The Chronicles of Narnia by C.S. Lewis
Lovers of fantasy will probably scold me, but I admit that I've only read one book in this series: The Lion, The Witch and The Wardrobe. I love Narnia but when I was in elementary, I couldn't get into Magician's Nephew, prohibiting me from reading further. I know that this series is like Tolkien's — a must read. So I will read it one day, promise.