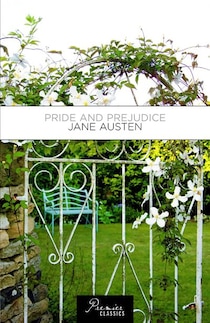 I'm sorry I missed yesterday's daily challenge! I spent the entire day working on an essay and nursing a terrible migraine. Anyways, here is the challenge from yesterday.
This book challenge has given me the opportunity to remember all the books I've read in the past, and has reminded me that Harry Potter is not the only favourite book/series of mine. I can confidently say that Pride and Prejudice, Harry Potter and The Book Thief are all on the top of my "favourite fiction books" list. Pride and Prejudice is a lovely romantic novel and it always makes me smile when I think about it. Harry Potter has been there with every step of growing up, and I have a lot to thank for this series. And The Book Thief is one of the saddest novels I've read, and I can't but cry thinking of what all the characters went through over the course of the novel. These three literary works of art are some of the best written stories I've ever had the pleasure of reading, and I cannot recommend them enough.
What is your favourite fiction novel?